BRAND
Universal Pictures
OWNED BY
Comcast | NBC Universal
LOGO DESIGNER
Weta Digital
Click here to download a high resolution logo.
DESIGN BRIEF
The new animated logo design captures Universal's vision for a contemporary logo that stayed true to the company's legacy identity of a "global vision." The visual dynamic of the new logo was inspired by satellite imagery that illustrated a view of the world on a clear night from space. Rather than focusing on the continents and physical boundaries that separate people, the new view is highlighted with tiny points of bright lights that pop across the globe symbolising the thousands of communities brought together by their shared love of film.
LOGO RELEASE
Static: 10 January 2012
Animated: 01 March 2012
PREVIOUS LOGOS
"The Man… The Machine… The Globe…"
The first time ever I saw the logo of Universal Pictures was after the legendary 'Street Hawk' episodes telecasted by Doordarshan (Public Service broadcaster of Govt. of India), in our old 14″ Black & White PHILIPS TV (1985). Then I saw an updated version of the logo on a big screen, for the first time in color, just before the the world hit movie 'Jurassic Park' (1994 in India).
There are many logos out there featuring the globe. Most of them show latitudes and longitudes (E.g. PEPSICO); some show an abstract earth (E.g. TOTAL SE). There are only very few famous logos featuring the land mass/continents.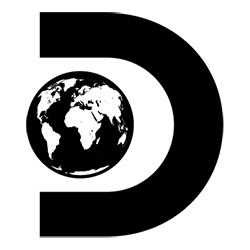 Not exactly a globe, but Earth Hour logo uses the photo-realistic earth's map embossed over the digits of "60+" minutes.
Relevant Links