Brand: Micromax
Owned by: Micromax Informatics Limited
Logo Designer: Eric Atkins, Washington
Design brief:
The 'Punch logo' is a true reflection of the Micromax brand which is young, innovative, dynamic, bold, extrovert and fun. Inspired by a hand, holding a mobile phone.
Logo release: 18 March 2012
Previous logo: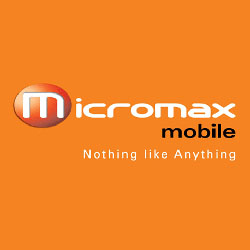 ---
A punch in the face!
Whenever I see the Micromax logo, I'm reminded of our beloved Superman flying 'up, up and away!' Micromax is indeed a Superman among the rival mobile phone manufacturers as revealed by their sales numbers.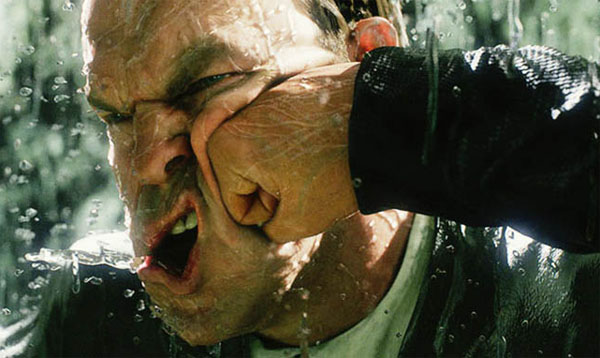 Micromax indeed delivered 'the Matrix punch' in the face of many established companies by beating them in their own game. No wonder, their logo also depicts a clenched fist.
This was a crowd sourced logo through a competition. The logo cleverly depicts a hand clenching a mobile phone. The hand knuckles form an 'M' and an inverted 'i' of  'Micromax.'
I liked the logo. In my humble opinion, the "Mi" logo should be tweaked more to seamlessly gel with the logo type of "cromax." Now the "Mi" looks cartoonish, and "cromax" looks more serious.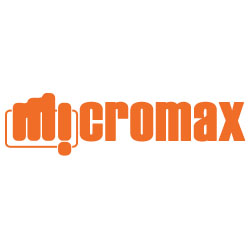 This is a quick tweak from my side, attempting the uniformity of the fist and logotype. It is not at all perfect, but you understood the concept, right?
Speaking of "Mi" of 'Micromax,' how can I not to mention the "Mi" logo of Xiaomi?
surprisingly, the color palette is the same as Micromax. But, no fist or punch here! Probably the logo is inspired from the Chinese letter form of 'Xiaomi.' The company came into existence in 2010. I don't know whether this logo and color palette was in use since 2010.
Eric, where are you?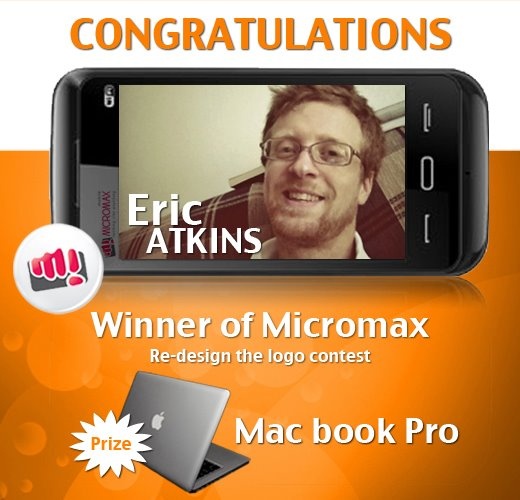 I couldn't find any details of Eric Atkins who designed this Micromax logo as part of the competition. His page in TalentHouse website doesn't have any useful info.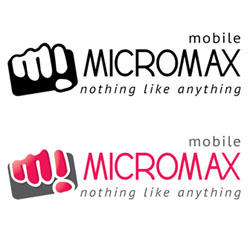 This was the original submission by Eric.
More Fists
I came across some very interesting punch/fist logo concepts while researching the Micromax logo. See this Abduzeedo page on 'Logo Design: Fists.'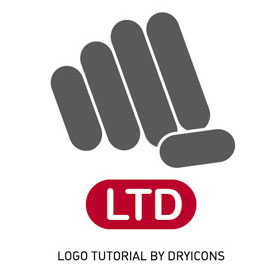 This is a sample logo created to explain the logo design process by Dryicons.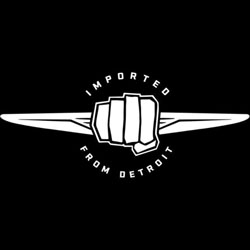 Chrysler's Imported From Detroit™ trademark
MY fist™ logo by Benjamin Kandora.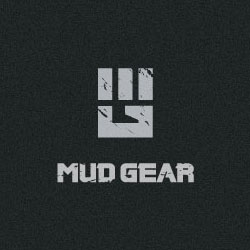 MudGear logo by Stevan Rodic. I must add that Stevan's LogoPond page is a treasure chest of logos.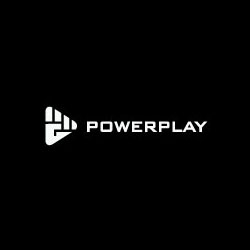 PowerPlay logo. Again by Stevan Rodic.
Relevant links: