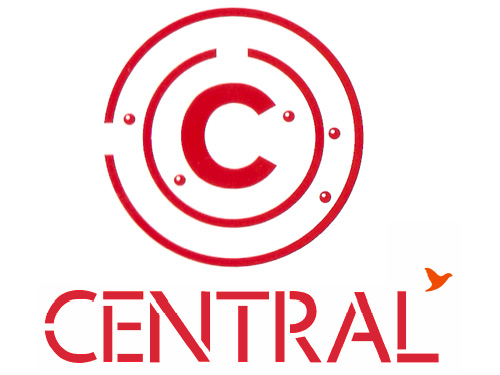 Brand: Central Mall
Owned by: Pantaloon Retail (India) Limited under Future Group
Design: Idiom Design & Consulting
Design brief: 'Central is designed as a playful public space, where people congregate, in the heart of the town. The logo is based on a simple game — rolling ball maze game — that every human being knows. The beads are people, heading for the centre of town and playfully enjoying themselves.
Red is a simple public color. The typography is based on Jigsaw font. It looks modern and timeless. The font is stencilized to make it look fresh and public.'
Logo release: Circa 2004
---
The Orange Bird is not orange!
Why is there an orange bird in the logo of Central Mall? The orange bird is actually 'golden' in color. The bird is a part of the logo of Future Group who owns Central.
More about this golden bird can be found in Future Group's website:
A riveted copyright symbol? No, it's a Rolling Ball Maze Game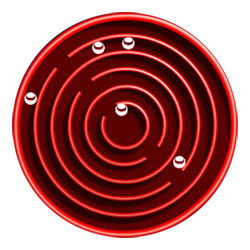 Image Courtesy: nuMaze
I really liked the way in which Idiom Design interpreted the Central Mall logo. The logo connects well with the 'playfulness' theme.
If my memory serves me right, Idiom Design & Consulting itself is a Future Group initiative. I remember reading about its formation in the book 'It happened in India' written by Kishore Biyani who heads Future Group.
The other 'C's
Copyright Symbol — A riveted copyright symbol can resemble the Central Mall logo!
Crompton Greaves logo: Yes, along with a 'C,' there is also a 'G.' Read CG Logo Design story here.
Chettinad Cement — This new logo was released on 17 December 2009. Read Chettinad Logo Design story here.
Acknowledgments
I would like to thank Sonia Manchanda (Cofounder & Principal Designer, Idiom Design & Consulting) for providing me the details to publish this story.
Relevant links:
Retail, Marketing and Design: A Stark Similarity!