Brand: htc
Owned by: HTC Corporation (formerly High Tech Computer Corporation)
Design: fig tree
Design brief: 'htc is a company with the most customer-centric culture we'd ever seen, a talent for innovation and a humble approach to business. By listening and observing, they understand people's unmet needs, then create products that fit perfectly into their lives. This consistent ability to achieve great things in a modest way was our inspiration for the positioning – 'quietly brilliant'.
From the Mini to the Gherkin – many of the life's most brilliant things begin as a humble sketch on the back of a napkin. We defined a tone of voice for the brand that allowed us to explain complicated technology in a simple, human, lighthearted way.'
Logo release: October 2009
Previous Logos: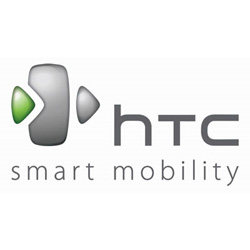 This design is by Jekyll & Hyde.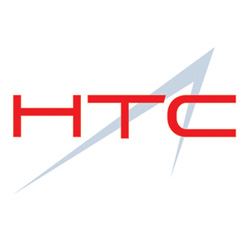 ---
The earlier logo by Jekyll & Hyde denotes a mobile phone in the palm of a hand. They says that "the mobile in your hand is like your life in your hand providing you with the freedom and flexibility to communicate how you want, where you want."
Relevant links: