Brand: Murugappa
Owned by: Murugappa Group
Design: Lopez Design
Design brief: 'The contemporary rendition of the Murugappa Peacock is a sign of the Group's global outlook and the dynamic targets they have set out to reach. Red as a colour embodies vigour, power, passion, drive, energy and is renowned for its excellent visibility. The clean lines and the unique lower case style in which 'murugappa' is written help connect with audiences through simplicity and elegance.'
Logo release: September 2010
Previous Logo:
---
Meltrack Audio
Although 'TI Cycles' is the famous arm of Murugappa Group, I was a loyal customer of Meltrack Audio Cassettes in the early 1990s. Meltrack was from Murugappa and was a better quality product in Indian market than its peers.
Peacocks
More peacock logos:

Old logo of NBC Universal. The new 'NBCUniversal' identity removed the peacock and is pure typography. The NBCUniversal new identity was released on 28 January 2011.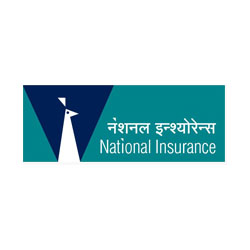 National Insurance Co. Ltd.

Mayur Plywood

The Chennai Silks

Seematti Textiles
Relevant links: